The Music Man provides daily music sessions for anyone with learning disabilities aged 16 years and above.
David Stanley, the society's Music School founder, is Southend Mencap's full time musical director and his role and responsibilities include tutoring, encouraging and supporting anyone interested in learning about all forms of music and performing.  David will also focus on teaching resources whereby he will be available to any other organisations interested in setting up music provision of their own for them to understand how to successfully develop and provide music sessions for people with learning disabilities.
As we have found with the amazing success and longevity of the Music School, Music Man is delivered on the same foundation in that having fun and enjoyment when learning about music is the primary goal.  The only difference with Music Man is that it is available 4 days a week during the academic calendar (39 weeks per year) and is based at 4 different venues around the south east of Essex to ensure the service is made available to as many people with learning disabilities as possible while trying to reduce transport issues that our students so regularly have.
The sessions run from 10am through to 3.30pm on Mondays, Tuesdays, Thursdays and Fridays with the cost being £30 per session.  There is also a half day option at a cost of £15 but regardless of whether requiring the service for a full day or half day, all students must book in advance to ensure numbers attending can be supported in the right way.  The venues for the sessions are as follows:
Mondays – The Salvation Army, Glendale Gardens, Leigh
Tuesdays – The Salvation Army, Glendale Gardens, Leigh
Thursdays – Benfleet Methodist Church, High Road, Benfleet
Fridays – St Laurence Church, Eastwoodbury Lane, Eastwood
The project's official information leaflet can be found on our Flyers page by clicking on the Music Man photo.
On Sunday 21st June 2015, the society and this project in particular broke new ground for people with learning disabilities when over 200 students performed our 'Music is Magic' Concert at The London Palladium.  This was a unique opportunity as it resulted in a top London and World renowned theatre opening their doors to the unique talents and musical abilities of children and adults with learning disabilities.  This proved to be such a success that the project returned to The London Palladium on Sunday 15th October 2017 and this time performed to a full house of over 2,100, which convinced The Royal Albert Hall to agree to our request for a performance at their world famous venue.  So, on Monday 15th April 2019, the third Music is Magic concert took place, this time at The Royal Albert Hall and this involved over 250 students performing with various local choirs and special guests to nearly 3,500 people at the world famous venue!
To find out even more information about Music Man and what it can provide for you, click on the logo below for the Music Man Website: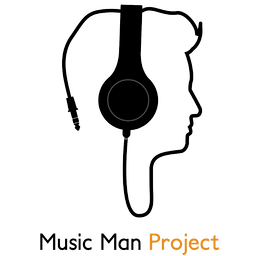 To book for the project or simply find out more information, please contact Marc at Southend Mencap on (01702) 341250.